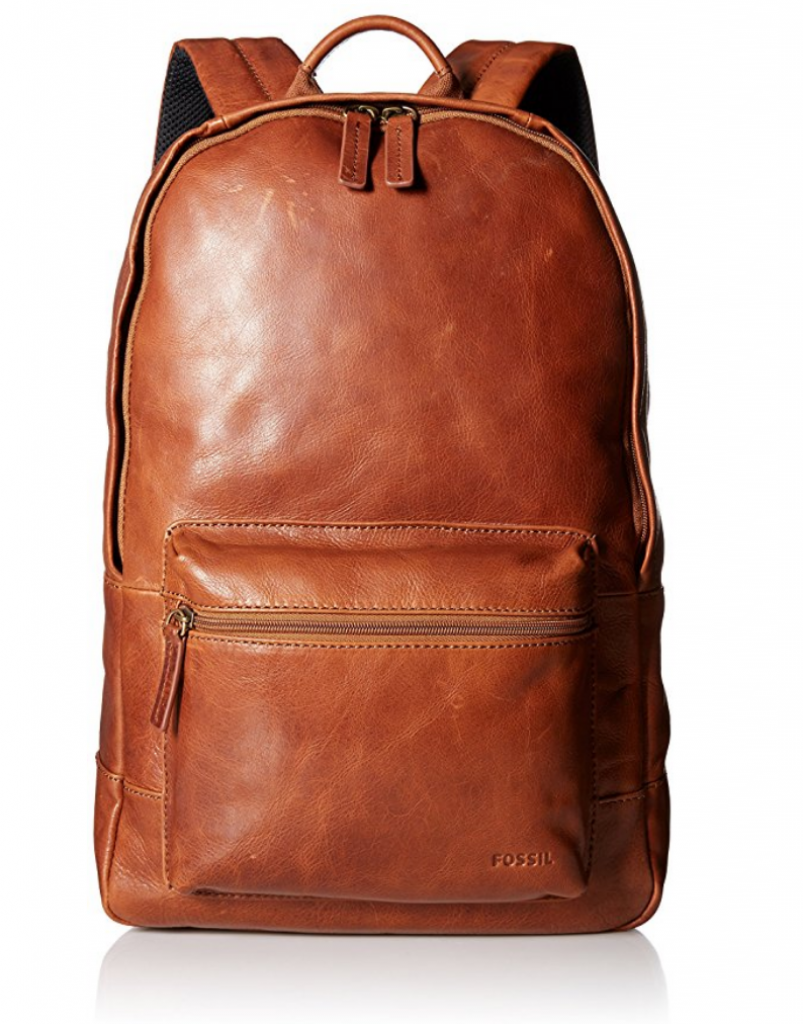 Deals & Coupons Detail Info
Amazon.com offers the 

Fossil Men's Estate Leather Backpack

for

$229.60

.

Free Shipping to US on orders over $50.
Estimated shipping weight 2 lbs.
不能直邮到海外,建议走转运,近期低价,发货重量约2磅。
Fossil Men's Estate Leather Backpack
About Fossil
Fossil is an American watch and lifestyle company, creatively rooted in authentic vintage and classic design. We strive to create high-quality watches, bags and more that preserve the best of the past while updating it for today. When the clean lines of the mid-century meet the modern looks of today, the result is key items that represent the best of what we stand for: bags that pair portability with streamlined design, traditional watches created in fresh hues and materials, and timeless accessories that accompany you wherever you are traveling.
Meet Q Tailor, our everyday hybrid smartwatch that blends analog design with smart connectivity. With our new smart technology, this stylish wrist essential is always on, always connected with a battery life up to six months (based on usage). Dressed in dark navy leather, the Q Tailor features vintage Arabic indices in a rose gold-tone case. Using Bluetooth technology, receive smartphone notifications and accomplish daily fitness goals when the hour, minute and sub-eye hands spin or the watch case vibrates. Set an alarm, compare time in multiple time zones and track everything from steps to calories to sleep. Press the bottom pusher to take a photo, control music or find your phone with the help of our Fossil Q App. Customize your look with interchangeable straps. It's easy to keep your world curious with our Q Tailor hybrid smartwatch.
Bringing great vintage styling to classic silhouettes, our new leather ledger channels a relaxed, go-anywhere look that's perfect of the modern man. The favorite for fall? Our highly practical and easy-to-carry backpack is a smart choice.
100% Leather

Imported

Zipper closure

Hand Wash

17″ high

11.5″ wide

Classic backpack in rich leather featuring antiqued zippers and mesh lining at back and shoulder straps

Pockets: 2 exterior zip, 1 interior zip, 2 interior slip
FOSSIL是一个美国时尚配饰品牌,创建于1984年。旗下产品以手表、包袋等为主,品牌精神定位为 欢乐、真实、自然,将美国中世纪的复古与现代的时尚摩登相结合,受到大家的喜欢。这款FOSSIL Estate 真皮双肩包,采用100%真皮材质,双向拉链开合,内有2个滑袋和一个拉链袋。前置拉链小袋,方便放置物品。整体尺寸约为43.2*29cm。款式经典百搭,又带有复古气息。
Classic backpack in rich leather featuring antiqued zippers and mesh lining at back and shoulder straps
Pockets: 2 exterior zip, 1 interior zip, 2 interior slip
Usually ships in 24 hours
& Free shipping
Last update was on: July 18, 2020 11:53
Classic backpack in rich leather featuring antiqued zippers and mesh lining at back and shoulder straps
Pockets: 2 exterior zip, 1 interior zip, 2 interior slip